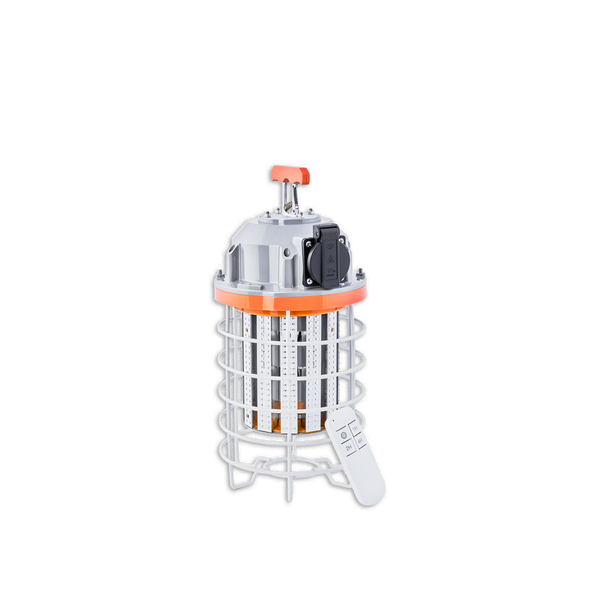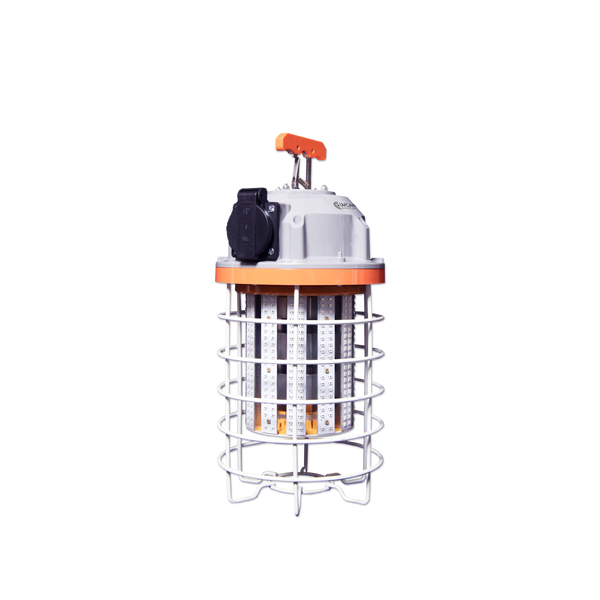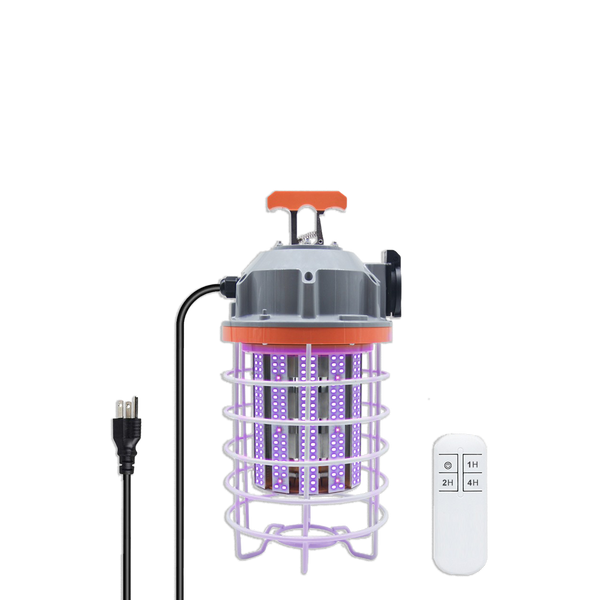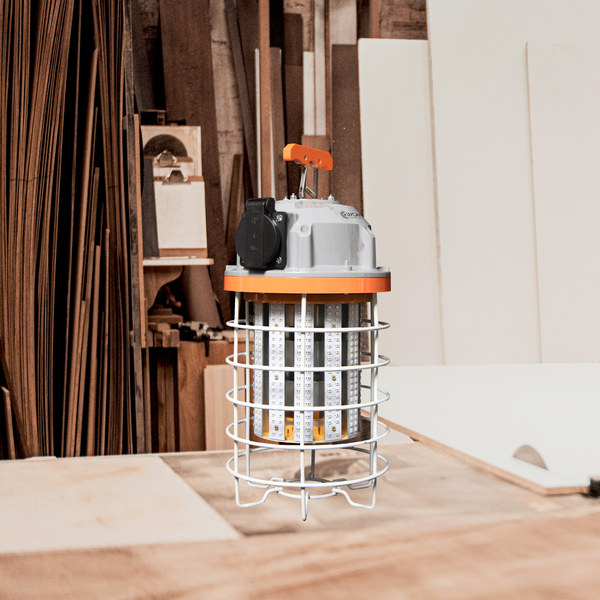 Description

*NOTE: Not available in Canada, international exports only.
Bring industrial power UV light to your facility with a Verbena UVC corn lamp. As with all UVC technology, effectiveness is determined by 2 things: power (wattage) and distance from the source. Verbena boasts an impressive 85W, meaning this lamp provides 360° complete coverage in just a matter of minutes.

⚠*Please note: WARNING – UV radiation emitted from this device. Unintended use of the device, or damage to the housing, may result in exposure to ultraviolet radiation. Avoid exposing skin and eyes to ultraviolet radiation; may cause irritation. Read the label and any operating manual before using.
Features
22 UVC LED chips for 360° coverage
Remote control, delay timer, timer setting (1, 2 and 4H options)
Benefits
Reduces germs and bacteria

Recommended for spaces up to 265 sq ft
Intelligent motion sensor shutoff
No Ozone production
Applications

Fitness Studio
Processing Plant
Public Washroom
Concourse
Gymnasium
Warehouse
Theatre
Commercial Kitchen
Restaurant
Specification
| Parameter | Info |
| --- | --- |
| Voltage/Frequency | 100-240 VAC/50-60 Hz |
| Power(W) | 80~85 |
| Wavelength (nm) | 260-280 |
| Capacity | 40-80 m² |
| Lamp Lifespan (h) | 10k |
| Dimension (cm) | 20x20x31 |
| Weight (kg) | 2.8 |