UVCAN was founded by a multidisciplinary team of engineers and health care professionals. It was established with a mission to provide high-quality UV equipment to protect against Covid- 19, SARS, Influenza, and more. We are dedicated to quality products and excellence in service.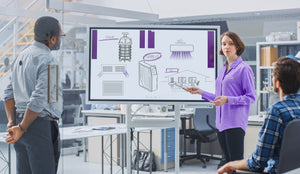 As an innovative Canadian company, we specialize in supplying affordable equipment to disinfect and decontaminate both air and surfaces. Our equipment can quickly disinfect large areas, and high-touch surfaces; providing you with a safe and clean environment. By protecting you from health threats, we can help provide peace of mind and a faster "return to normal" for you, your family, customers and clients. We supply a variety of highly effective air filtration and UV light systems capable of killing up to 99% of harmful viruses, bacteria, microbes, and mold, both in the air and on surfaces.

UV light has been used safely for generations for sterilization disinfection and decontamination. Our equipment provides another fast and effective solution and decreases the risk of airborne transmission, cross-contamination, allergies, and sensitivities that may occur with physical and chemical disinfection.
Founded in 1999, the IUVA now has more than 500 members in 35 countries, including leading experts among utilities, regulators, academicians, consulting engineers and manufacturers. 
The IUVA mission is to advance the science, engineering and applications of ultraviolet technologies and help ensure UV technology is a leading solution for public health and environmental applications. 
The IUVA is the leading authority on the use of UV and serves as a resource and an advocate for the industry with educational, industrial, research, and public policy sectors worldwide.