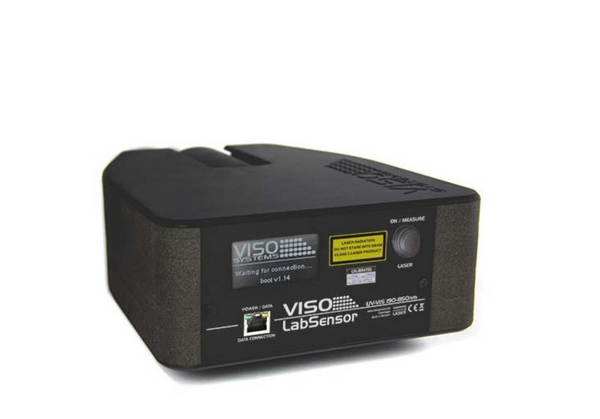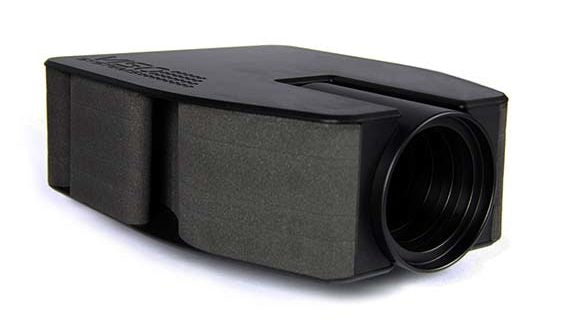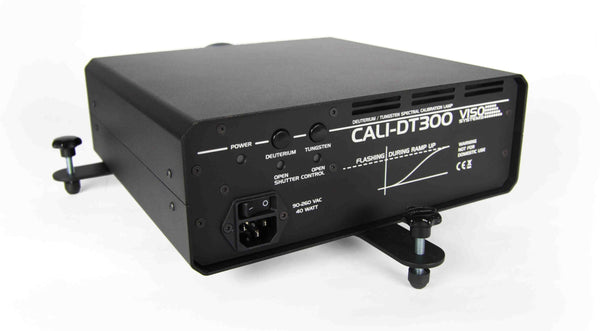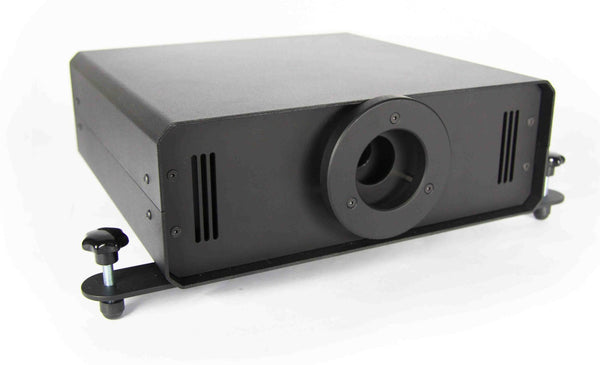 Description
With the LabSensor UV-VIS in your Viso goniometer solution you will be able to measure visual light as well as UV light in one session. This special sensor allows for complete 3D light distribution and color measurements including UV from 200 nm to 850 nm.

Many clients are interested in disinfection using UV light. The standard LabSpion sensor measures in the 360-830 nm range. The UV-VIS sensor range is 200-850 nm thus including UV-A, UV-B and most of the UV-C range. Lighting fixtures for disinfection normally emit UV light in the 200-300 nm range. Other clients needs to characterize UV lighting products and components for curing of polymers and glues.
Build confidence in your UV lighting product:

UV disinfection and curing is about dose: The product of UV irradiance and specific exposure time on a given microorganism or polymer. A complete 3D characterization of the UV emission from a light source allows UV dose to be calculated correctly in any direction and distance from the source. A detailed characterization of the 3D light output is essential for ensuring germicidal effect and minimizing exposure time and energy consumption.

Advantages

Measures visual light and UV light in one, fast session. A double c-plane measurement typically only takes 20-30 seconds
Full spectral data in every direction
Fully integrated with Viso Light Inspector software including customizable reports
Full 3D measurement enables correct UV-dose (joule) calculations in all directions
All software as usual: The user friendly Light Inspector
Download all results in every detail for further analysis

 THE IMPORTANT STRAYLIGHT CORRECTION

All Viso UV sensors have correction for straylight. Since UV spectrometers need high sensitivity to handle low level signals, any small straylight reflections from the spectrometer must be corrected for optimal performance. At Viso, this is done by performing a series of calibration tests at multiple wavelengths, where all straylight is recorded and stored in the calibration data. All straylight is then removed in real time from the spectrum using mathematical matrix calculations based on the straylight test data.

Applications
General Lighting
Light Sources and LED
Horticulture

Specifications
Model No.

LabSensor UV-VIS

Dimensions (L x W x H)

280 x 215 x 90 mm

Weight
2 kg
Radiated spectral energy
In Watt/nm (or multiplied with t → Joule/nm
Irradiance

Irradiance in μW/cm2 or W/m2 in any direction and distance (can be multiplied with t → μJ/cm2 or J/m2).
3D

The UV radiation field can be shown in 3D
Peak irradiance (distance 1 m)
In μW/cm^2
Peak emission wavelength and dominant emission wavelength

In nm
Spectrometer type
Ibsen FREEDOM
Spectrometer range
200 - 850 nm (2048) pixels
Spectrometer detector
Hamamatsu S11639-01
Calibration
200 nm - 250 nm +/- 6.5%
Accuracy
250 nm - 400 nm +/- 5%
400 nm - 850 nm +/- 4%
Connection
RJ45 Cat5
Power

Connection via RJ45 only 7.2 W
Downloads