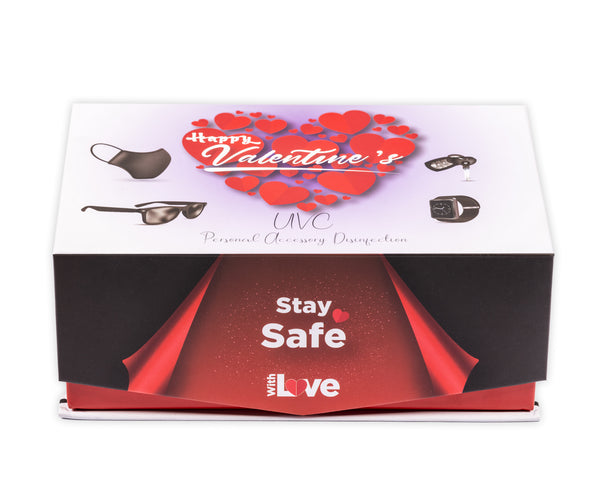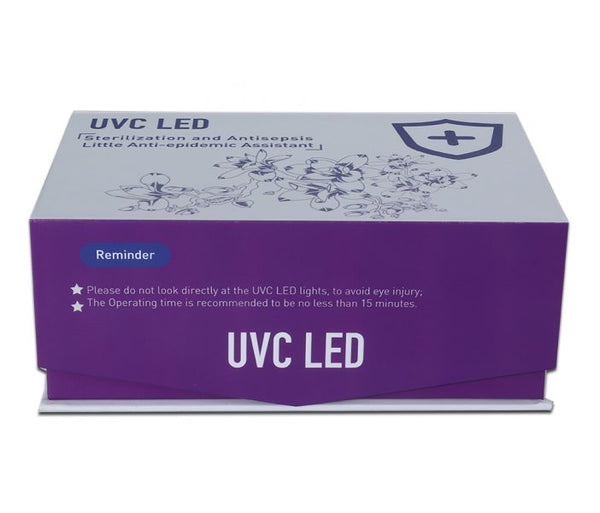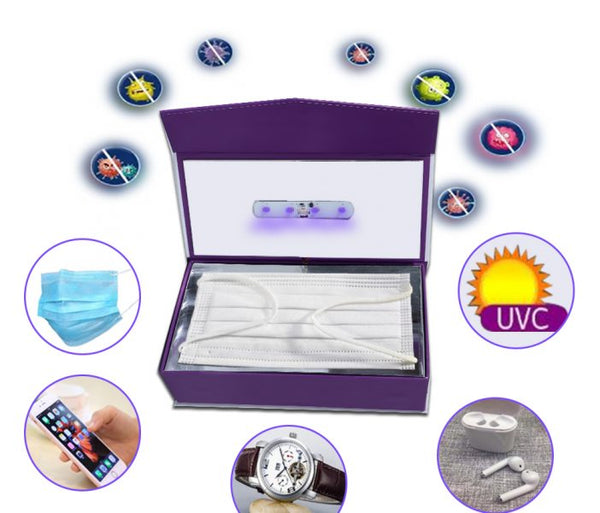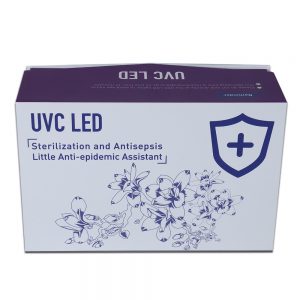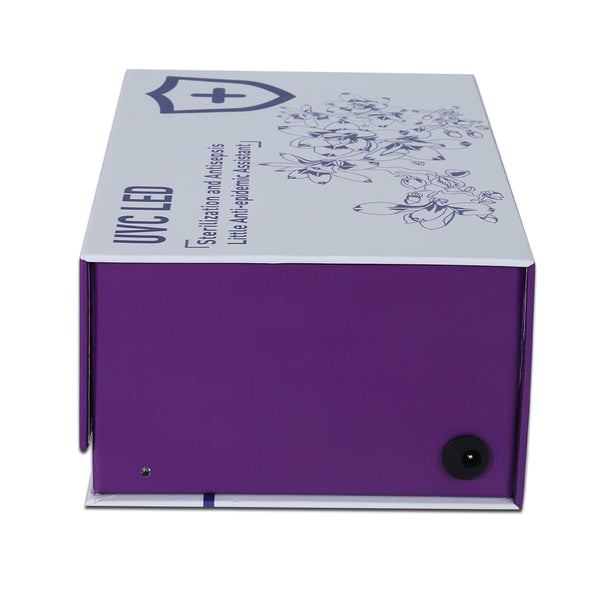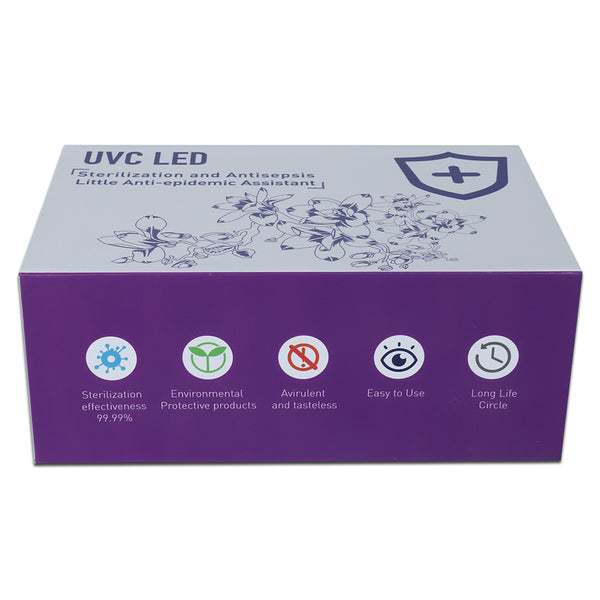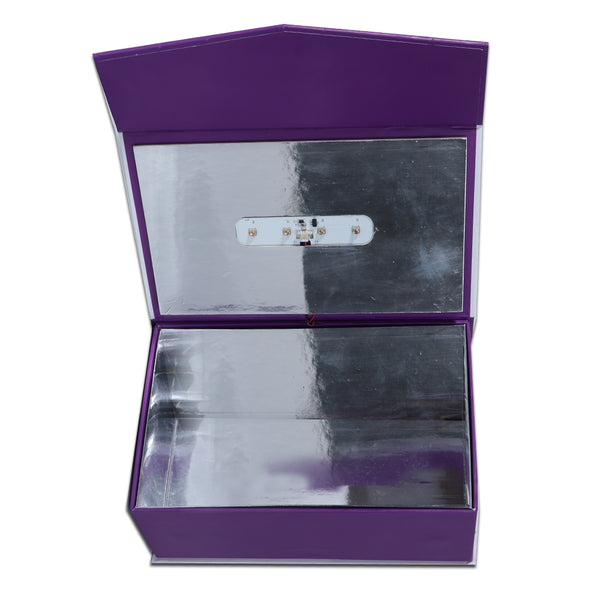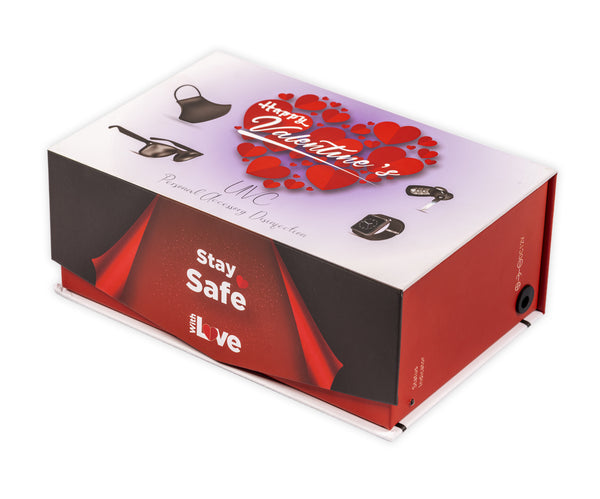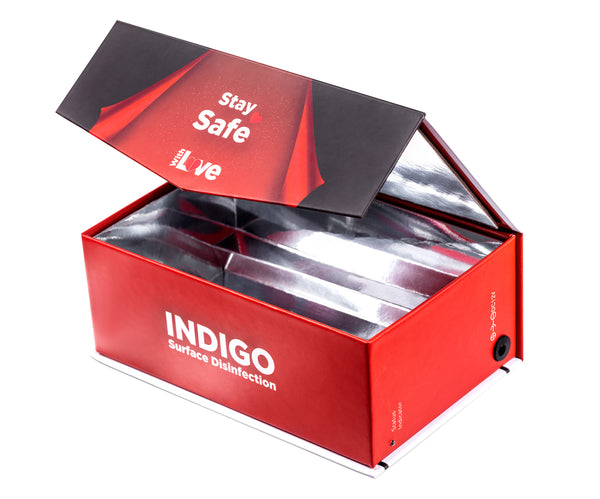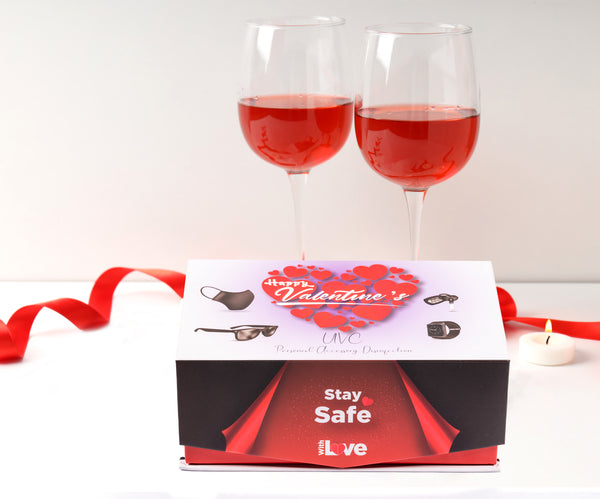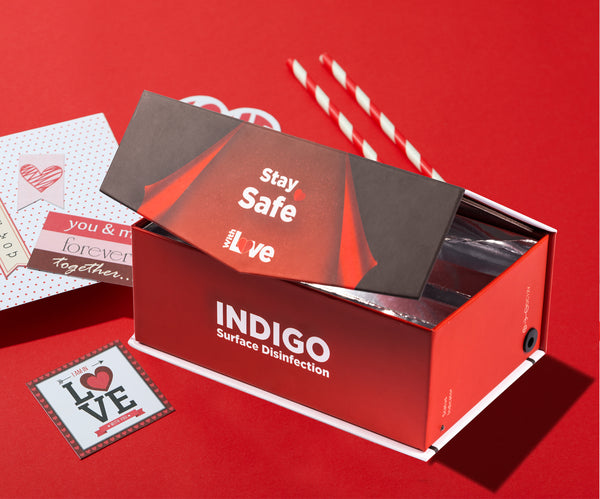 Description
*NOTE: Now available for shipping to the USA and internationally. Not available in Canada.
Indigo is a compact and versatile UVC LED box. It is perfect for everyday use in the home, office, retail environment, or on the go. With Indigo you can take advantage of cutting-edge UVC LED light technology to reduce germs and bacteria. No matter where you are.
Bulk order custom or personalized designs are available for your business, brand, or event. Email info@uv-can.com for pricing and more info.
UV light works in line-of-sight, so Indigo was designed with this in mind. Indigo's reflective interior is 19cm long, 12cm wide, and 7cm high with raised built-in shelves. The shelves help give your phone or personal item the proper angle to reduce shadowed areas and disperse UVC light effectively. Other compact UVC boxes have the light source too close to the personal item, and do not allow full surface coverage, even with a reflective interior.
Have curious kids? Indigo also comes with a built-in deactivation switch, for their safety and your peace of mind. Accidentally opening the box while in use will automatically trigger a deactivation switch. This instantly shuts off the box, preventing any possibility of exposure to UVC light. 
⚠*Please note: WARNING – UV radiation emitted from this device. Unintended use of the device, or damage to the housing, may result in exposure to ultraviolet radiation. Avoid exposing skin and eyes to ultraviolet radiation; may cause irritation. Read the label and any operating manual before using.
Features
Contains 4 UVC LED chips
Activates automatically on close
Raised built-in side shelves
Magnetic deactivation safety switch
Reflective inner lining
Blue LED indicator lights up while working
Comes with USB cable
Benefits
Reduce germs and bacteria on high-touch items
Effective 260-280nm exposure in just 15 minutes per side
Easy to include in your daily routine
Lightweight, portable, and powered by any USB port
Reduce environmental impact: Paper based alternative to ABS plastic UV boxes
Designed with safety in mind: UVC light completely contained inside the device and automatically shuts off if anyone accidently opens the box
Sustainability
Indigo is a more sustainable alternative to competitors and chemical cleaners:
Many UVC lights contain mercury and must be handled and disposed of with special instructions. Indigo's UVC LEDs do not contain mercury so it can be recycled like any other electronic device at the end of its lifetime.
Other than its electronic parts, Indigo is made from paper-based materials while typical UVC boxes are made from ABS plastic that takes hundreds of years to decompose.
Overusing chemical cleaners leaves behind residue that leaches back into the environment. This is especially harmful for fish, other aquatic creatures, and birds. Indigo's UVC disinfects without leaving any toxic residue.
Chemical disinfectant overuse also creates resistant superbugs. UVC light is still effective against these superbugs at a high enough dose.
Indigo is powered via USB cable and does not contain a battery that can corrode and leak chemicals such as mercury and lead into the environment.
How to Use
Connect the provided USB cable from the device to a power source.
Lay the box flat as possible.
Place and center your items or phone inside. Do not overlap.
Close the box to start the process for 15 minutes per side.
Remove your items from the box and disconnect from power.
Applications
| | | |
| --- | --- | --- |
| Mask | Phone | Ear buds |
| Pet supplies & toys | Menstrual cups | Pacifiers |
| Hearing aids | Computer mouse |  Retainer |
| Keys | Charger | Glasses |
| Jewelry | Sex toys | Makeup & brushes |
 *Input voltage suitable for 12V vehicle power supply , and 5V power bank.
Specifications
| Parameter | Info |
| --- | --- |
| Voltage/Frequency | DC 12V / 5V |
| Power(W) | 2 |
| Wavelength (nm) | 260-280 |
| Dimension (cm) | 20x13x8 |
| Weight (g) | 305 |