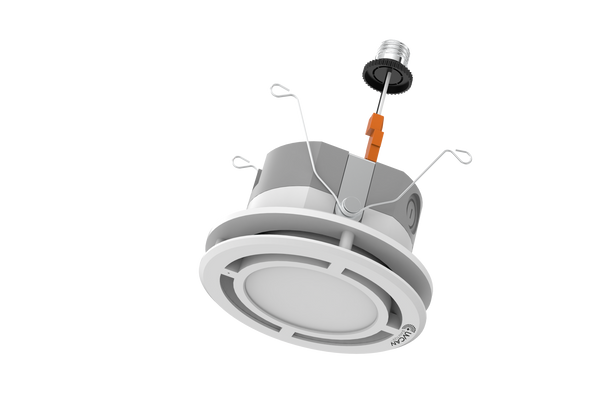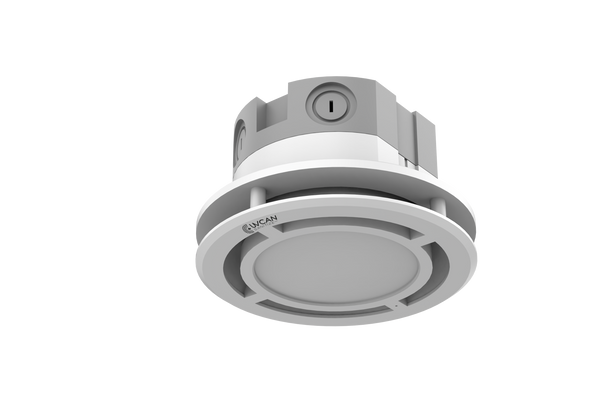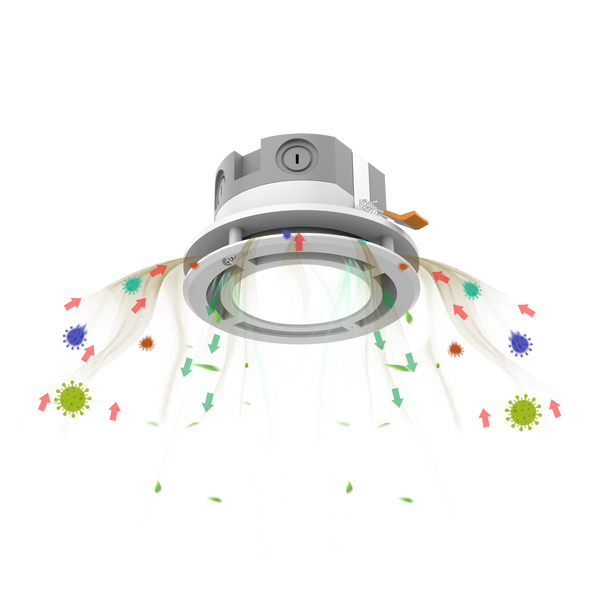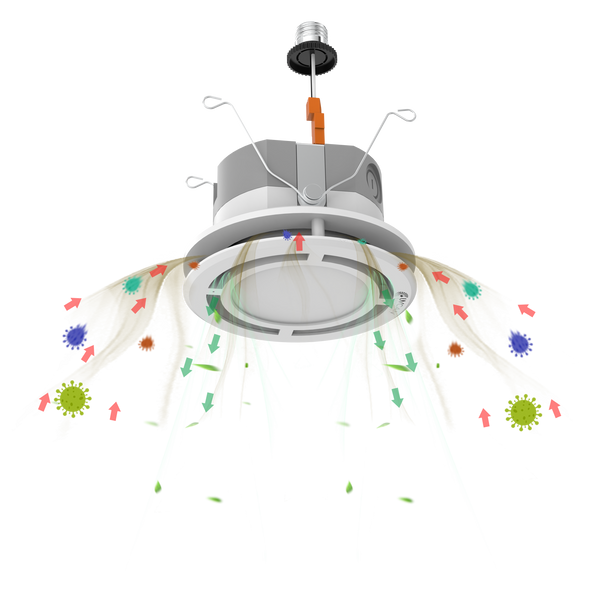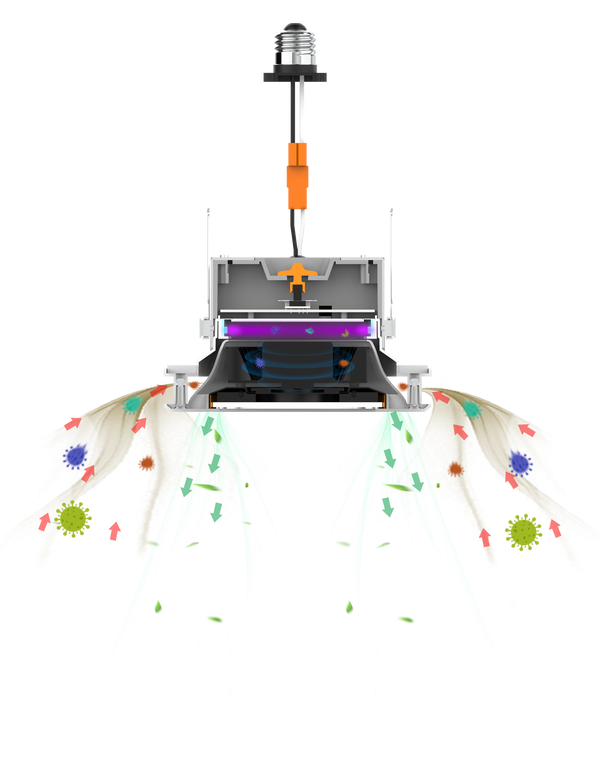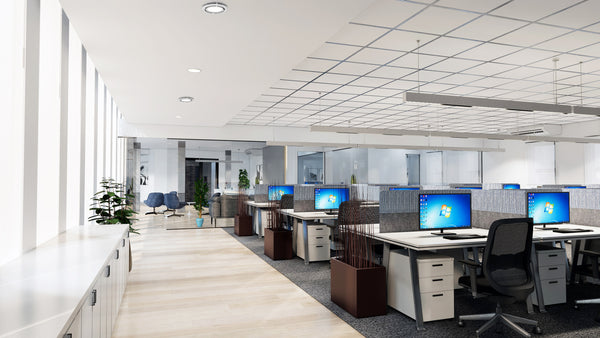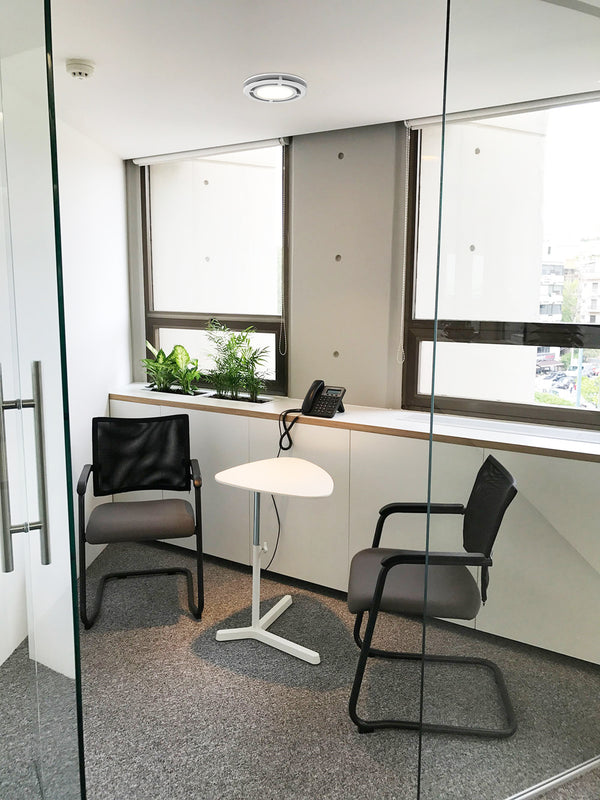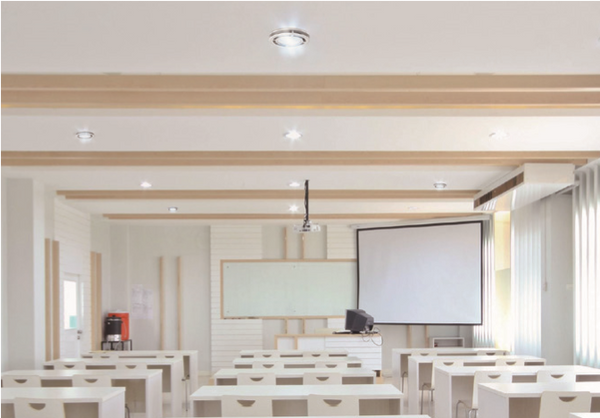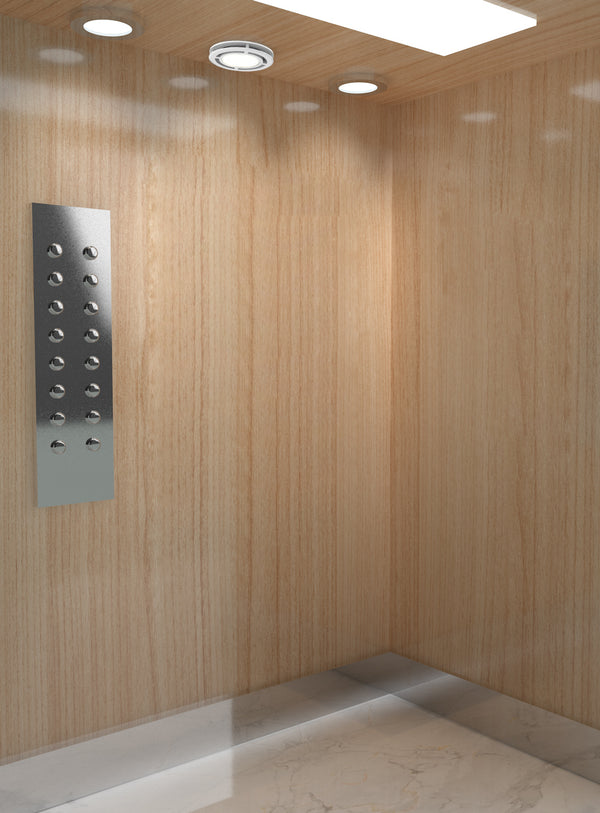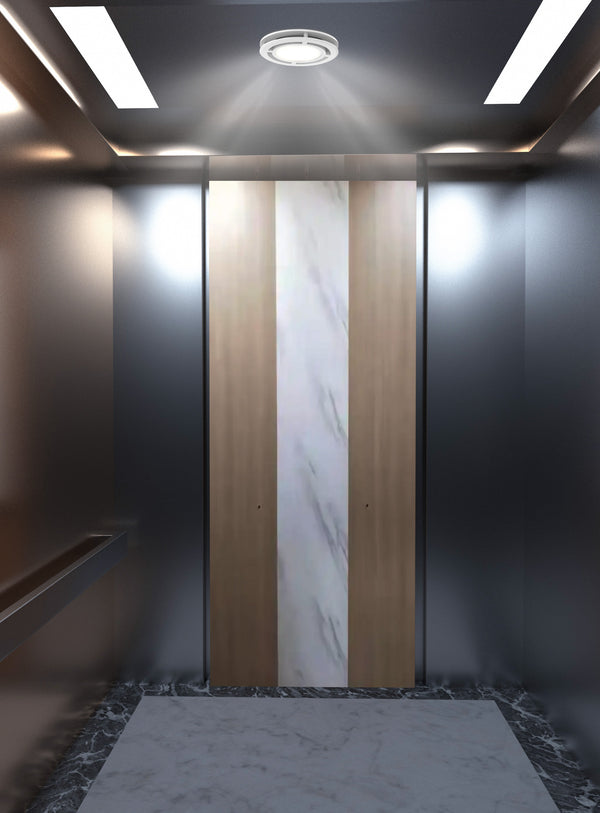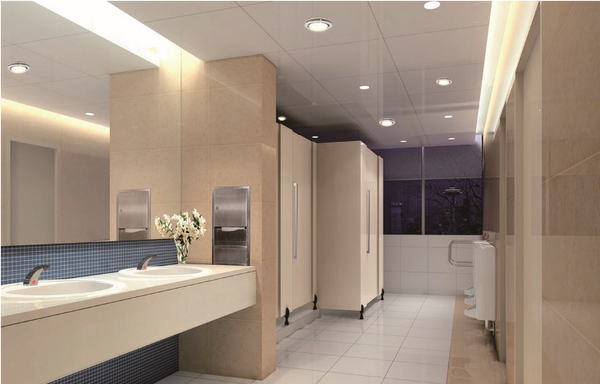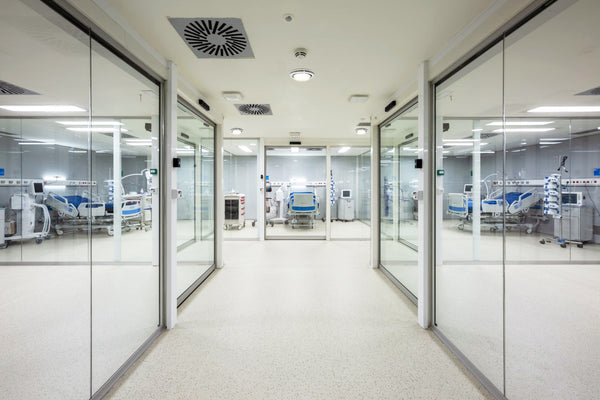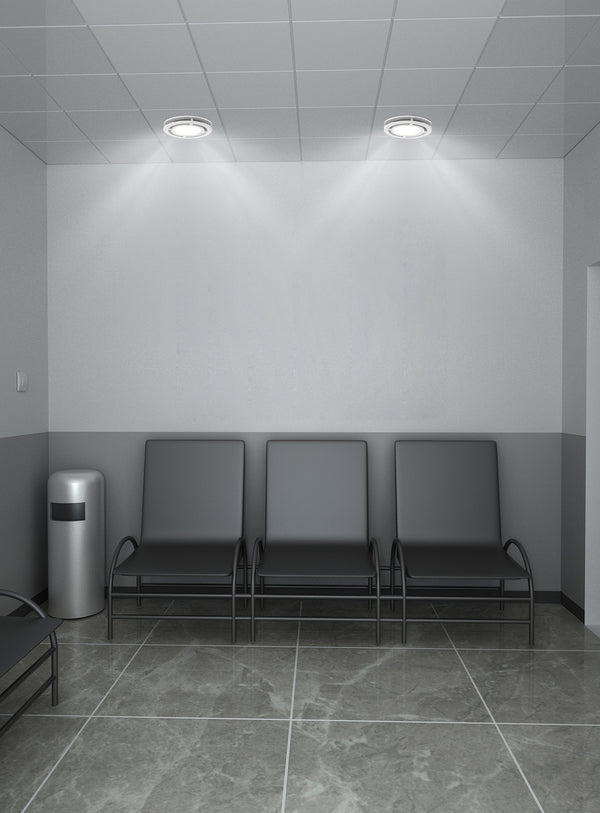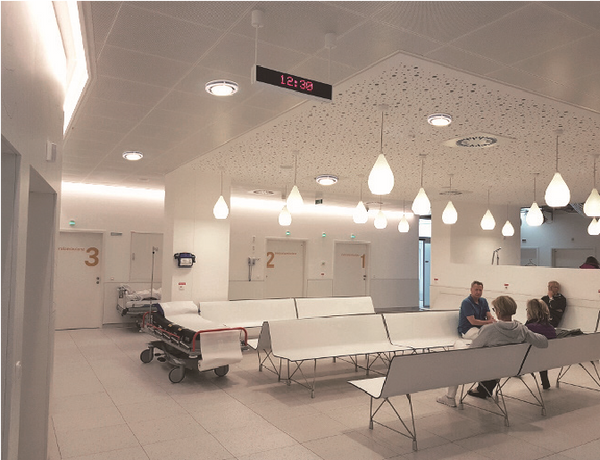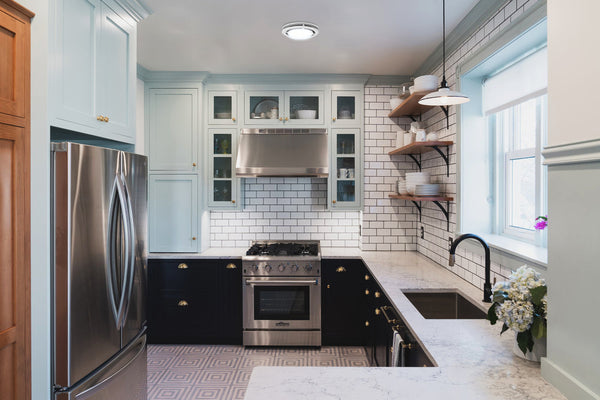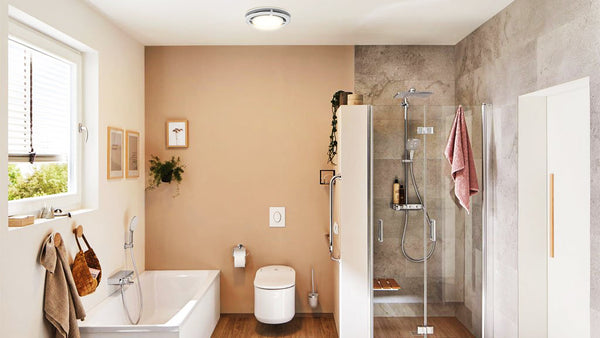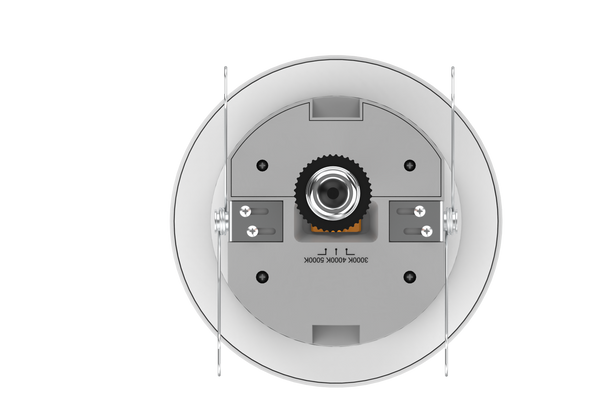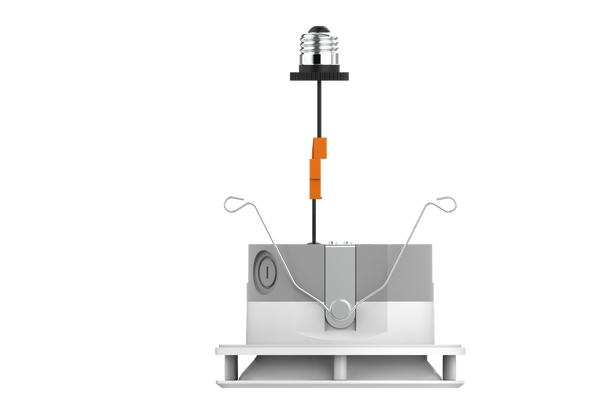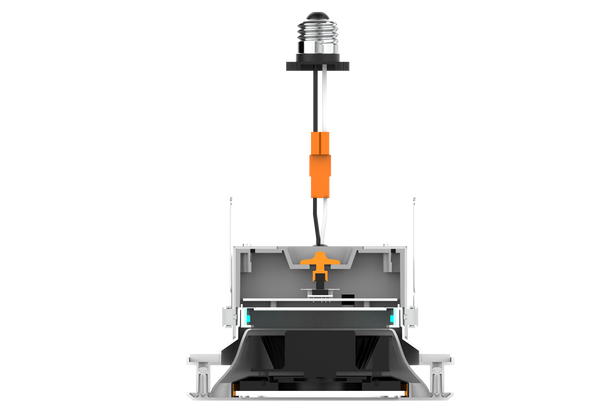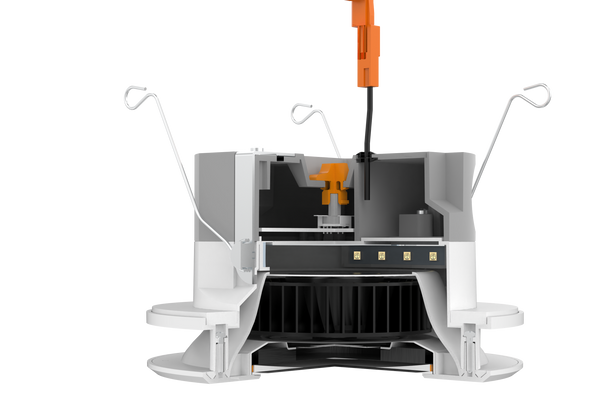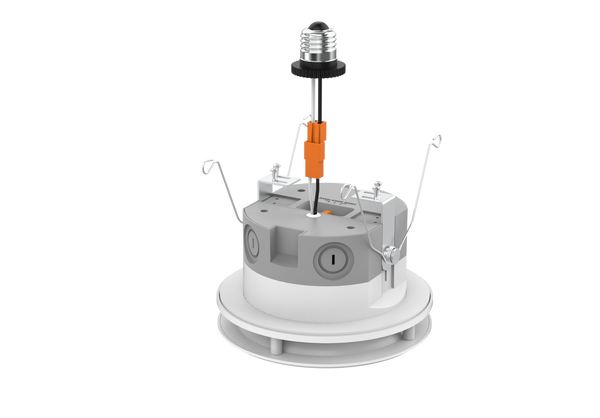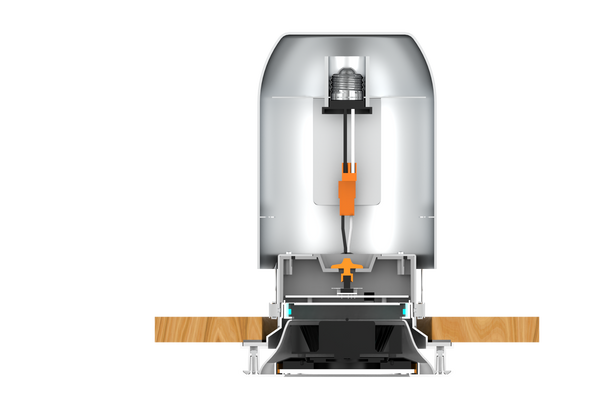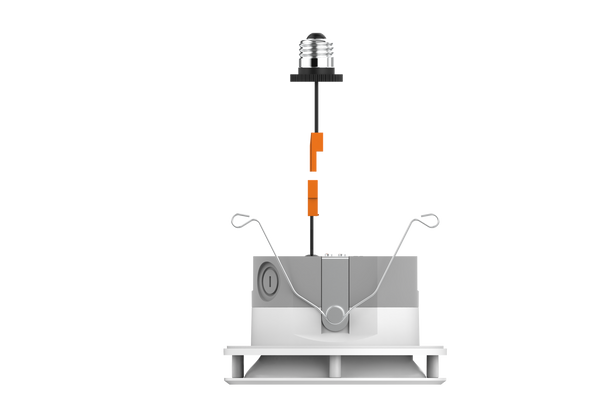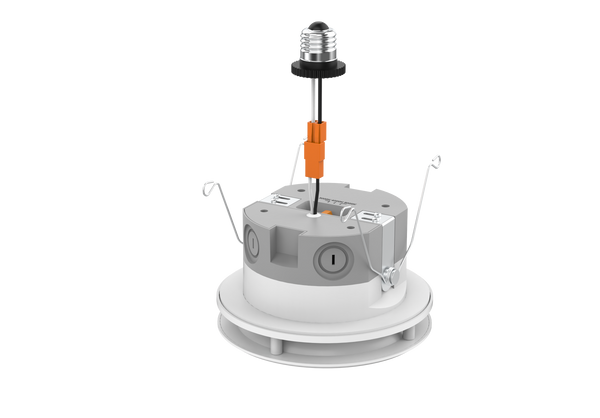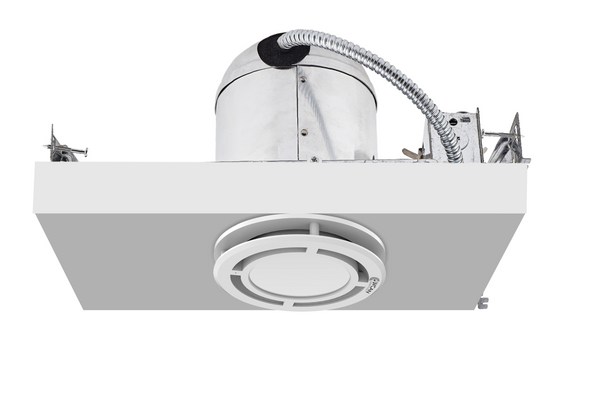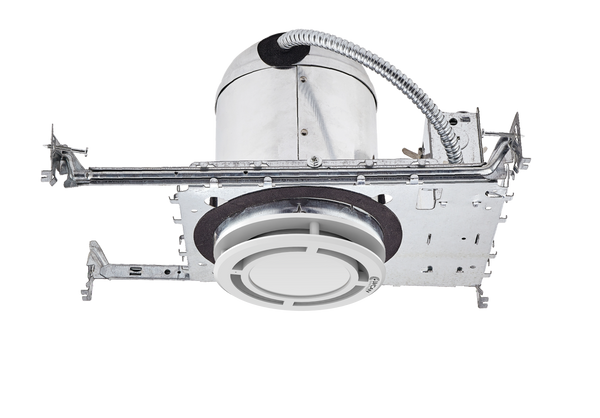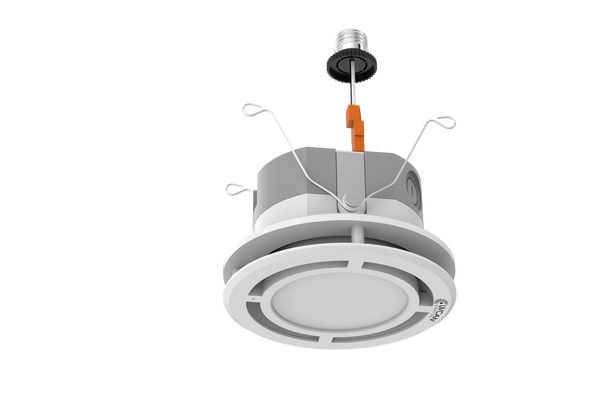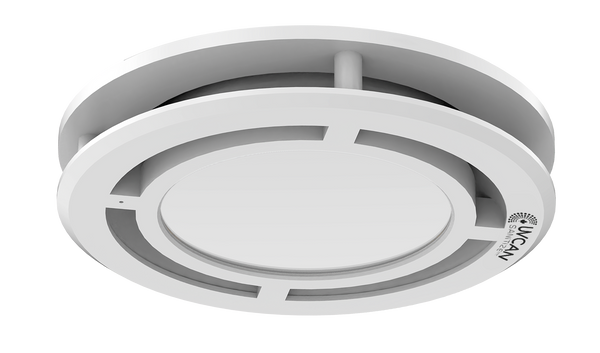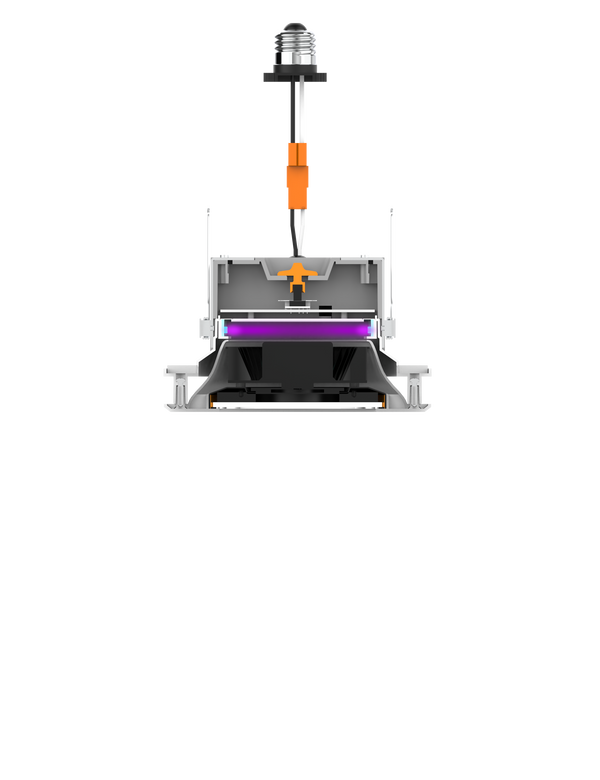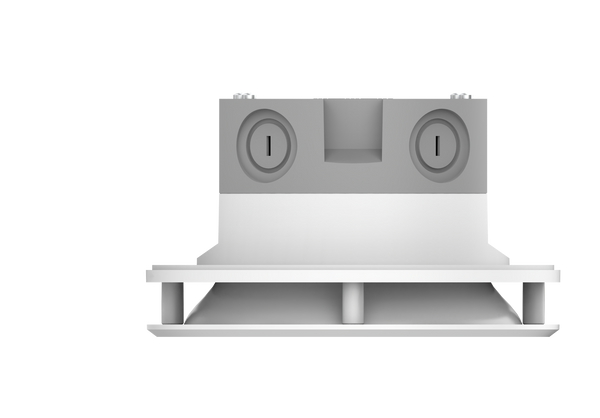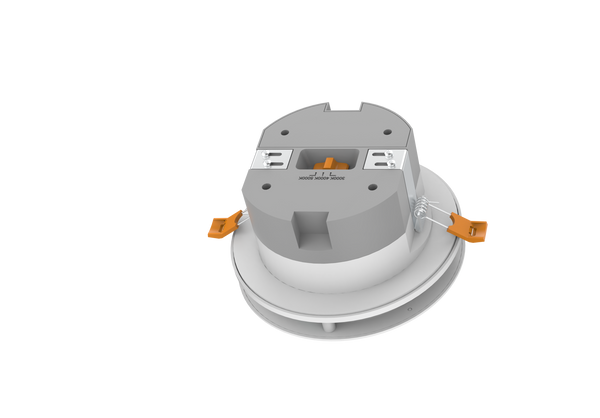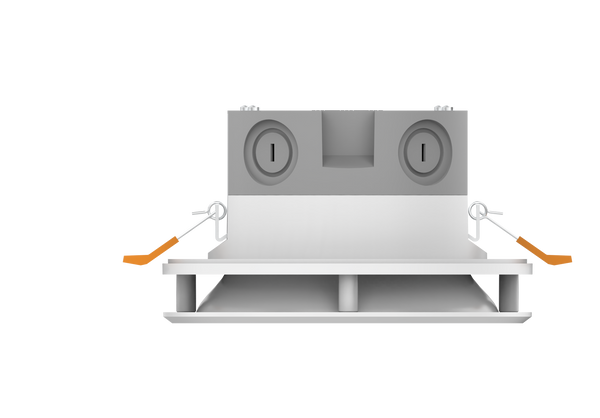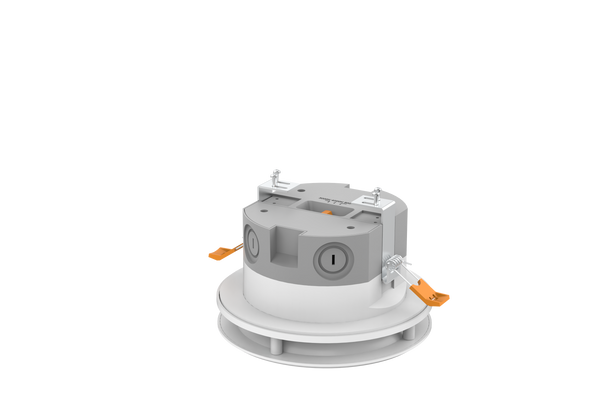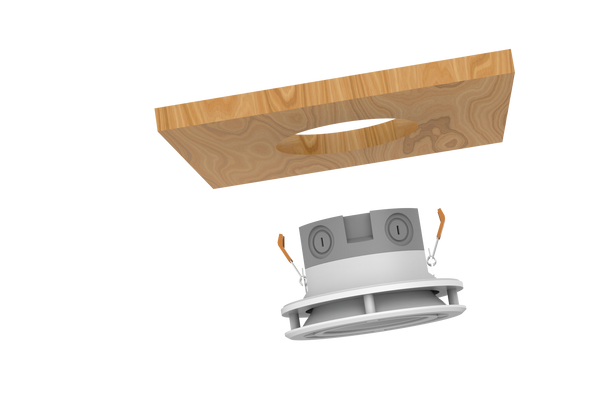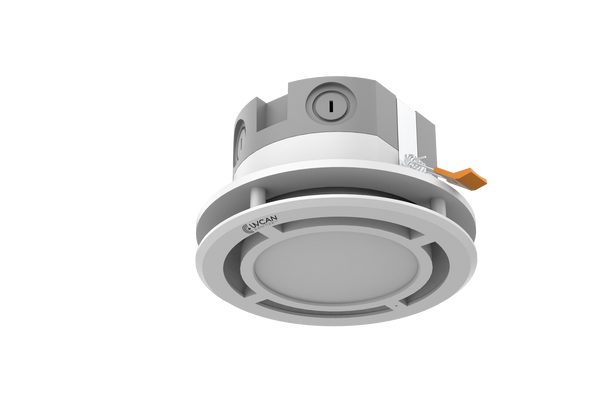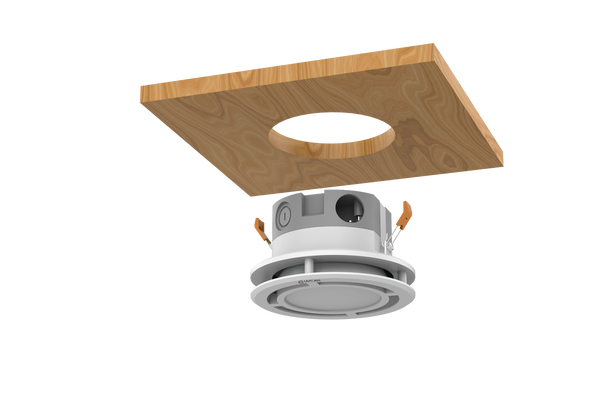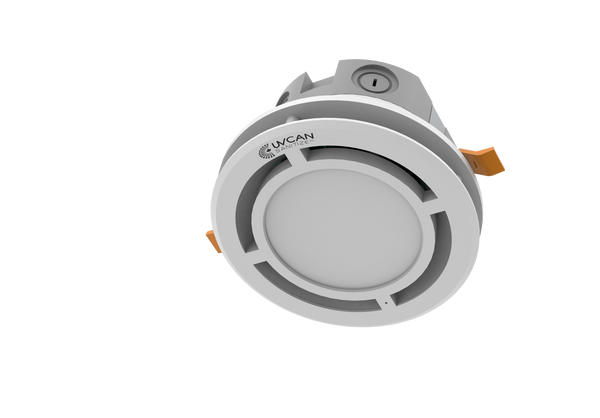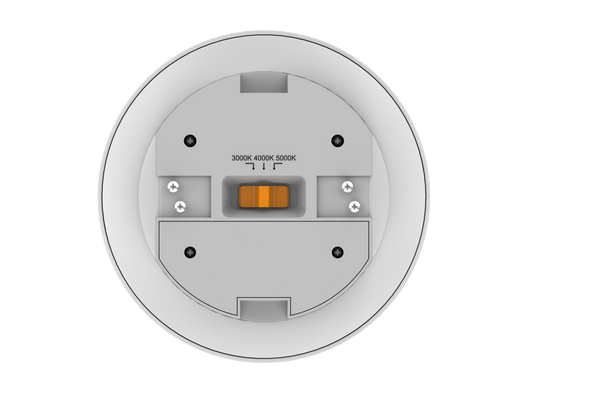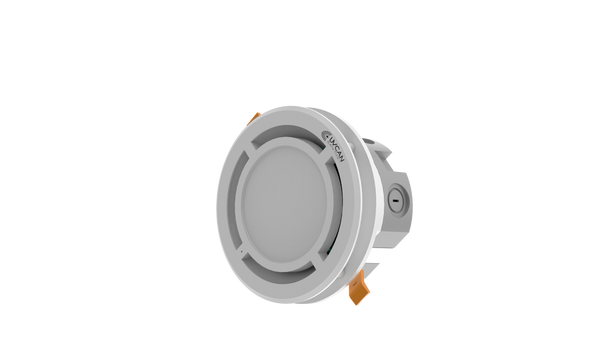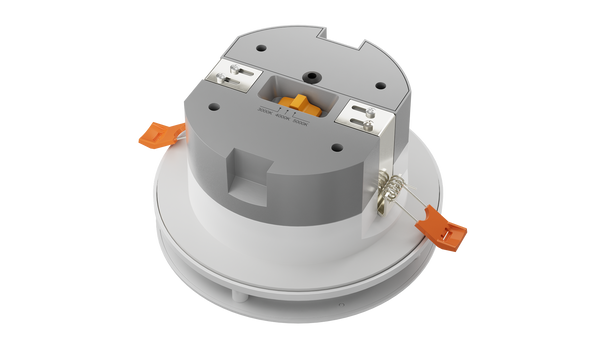 Description
*Now available in Canada, the USA, and internationally
Cyclamen is a UV-C air chamber and conventional LED lighting hybrid unit. Cyclamen is designed to help reduce germs and bacteria in spaces up to 5-6 m2 or one device for every 5-6 m2.
It is an effective, discreet, and convenient recessed lighting solution for a variety of buildings and industries. As the air cycles through the fan at a rate of 8.1 CFM per device, UVC lights contained inside reduce germs and bacteria in the air. Remove your old downlight and install the new one; it's that simple.
For commercial and industrial use.
⚠*Please note: WARNING – UV radiation emitted from this device. Unintended use of the device, or damage to the housing, may result in exposure to ultraviolet radiation. Avoid exposing skin and eyes to ultraviolet radiation; may cause irritation. Read the label and any operating manual before using.
Features
Continuous 275nm circulation
Long-lasting and durable UVC LEDs last 10,000 hours
Clean Air Deliver Rate (CADR) rate of 8.1 CFM per device
Fan circulates air through UVC LED chamber
Install one unit for every 5-6m2 or 53.8-64.6 ft2
Switch between lighting only, UVC mode only, or both
Fits into 5" or 6" ceiling holes
Adjustable colour temperature: 3000K, 4000K, 5000K
Benefits
UVC lights reduce germs in the air
No UVC leakage: Complies with IEC 62471 RG0 standard
Room occupancy and activities can continue below device
Easily and discreetly replaces existing downlights
Low noise output at 31.2 dB (1 meter away)
UVC LEDs are mercury-free
Applications
CYCLAMEN is suitable for occupied spaces such as:
| | |
| --- | --- |
| Hospital | Office |
| Elevator | Washroom |
| Laboratory | Library |
| Shopping Mall | Bank |
| School | Clinic |
Specifications
Fixture Parameters:
Model No.

CYCLAMEN Retrofit


CYCLAMEN

 New Installation

Input Voltage (V)
100-270V AC
100-270V AC
Product Power (W)
18W±2W
18W±2W
CADR
8.1 CFM (13.8m3/h)
8.1 CFM (13.8m3/h)
Noise (Distance at 1m)
31.2dB
31.2dB
Recommended volume/device
15.6 m3
15.6 m3
Recommended area/device
5-6m2
5-6m2
Working temperature
-10℃~+40℃
-10℃~+40℃
Storage temperature
-20℃~+70℃
-20℃~+70℃
Hole Size
5"/6"
5"/6" J-BOX
Product Dimensions
Ø167mm*96mm
Ø167mm*96mm
Installation Method
Retrofit
New installation, E26 option
Warranty
2 Years
2 Years
UVC System Parameters:
| Model No. | CYCLAMEN |
| --- | --- |
| UVC System Power | 8W (UVC LED + Fan) |
| UVC Source Type | 0.6W UVC-LED 3939 |
| LED Chip QTY | 8Pcs |
| LED Lifespan | 10,000 hours |
| UVC Wavelength | 275nm |
| UVC Irradiance | 160mw |
| UVC Light Angle | 30° |
Regular LED Lighting Parameters:
| Model No. | CYCLAMEN |
| --- | --- |
| LED Light Power | 10W |
| LED Chip Type | 2835 |
| Luminous Flux | 850Lm±10% |
| Adjustable CCT | 3000K/4000K/5000K |
| CRI | ≥80Ra |
| PF | ≥0.88 |