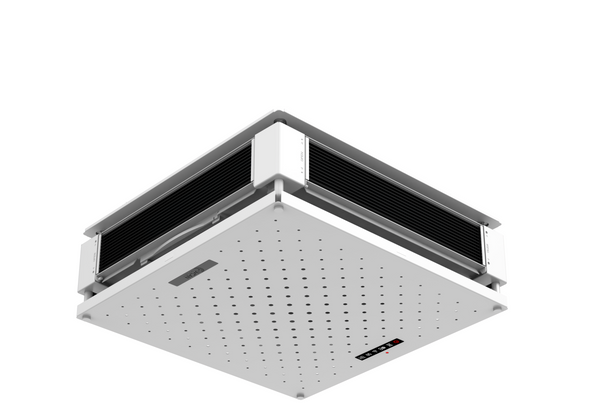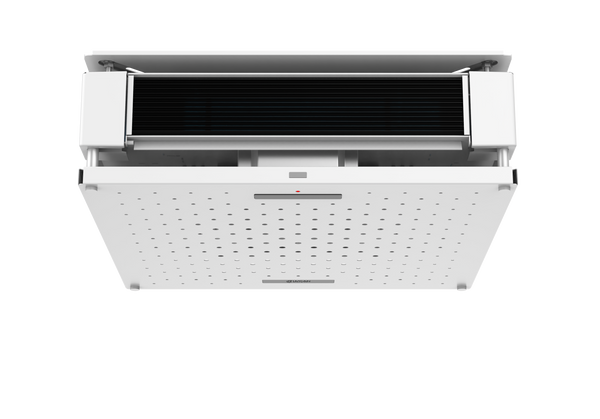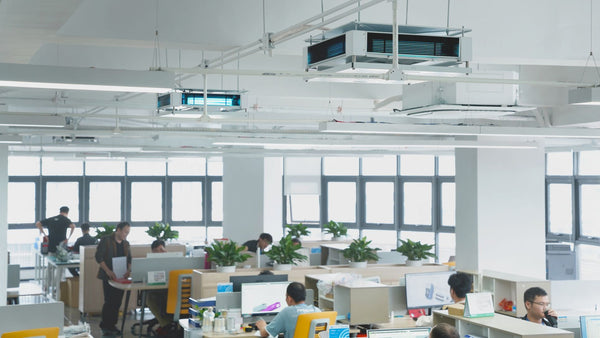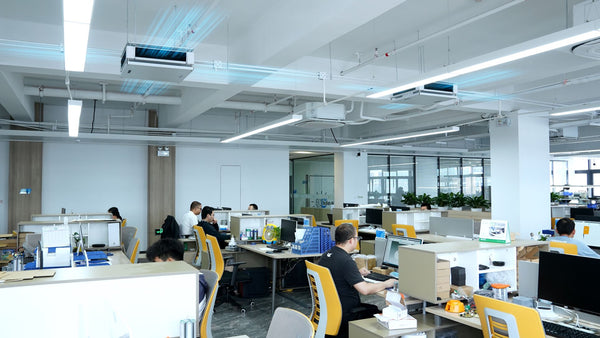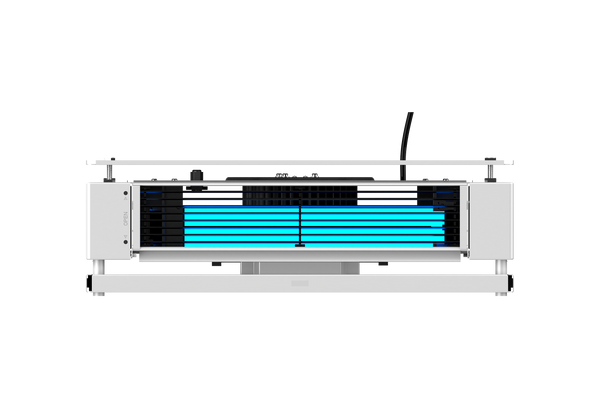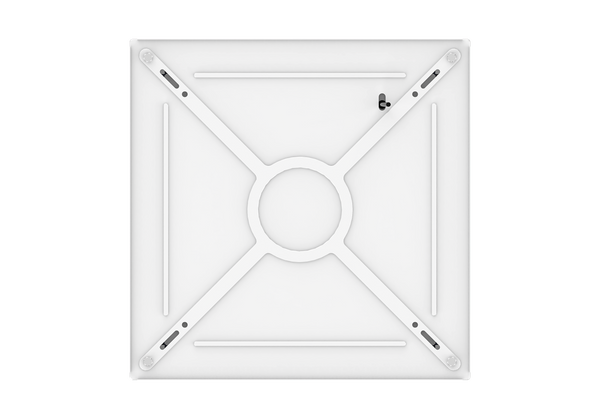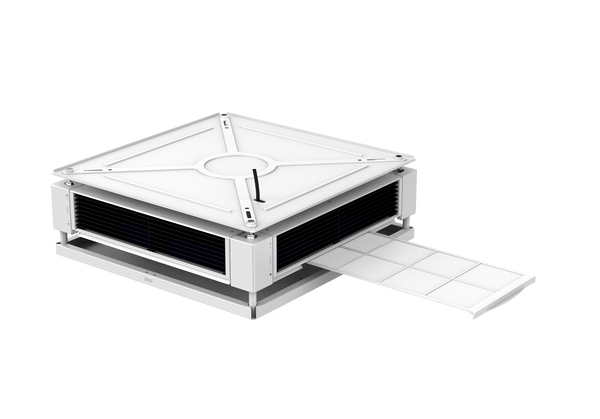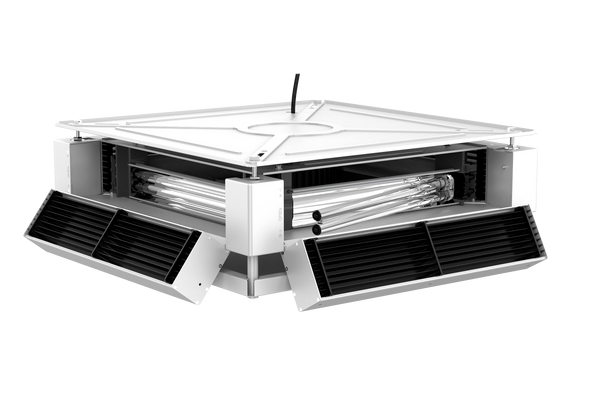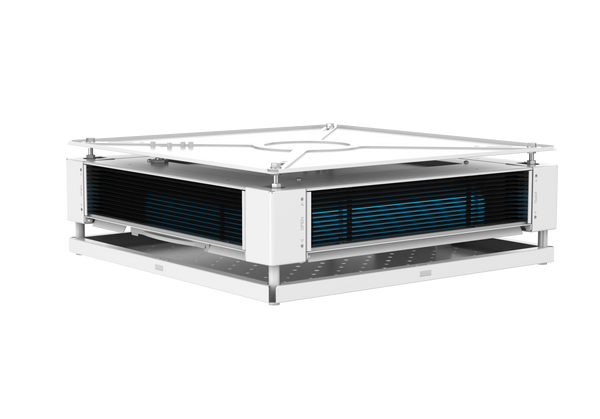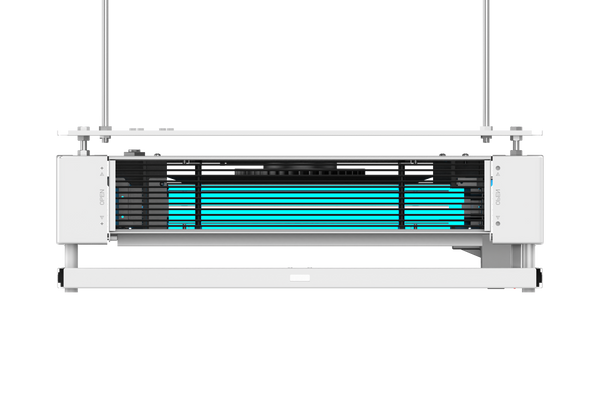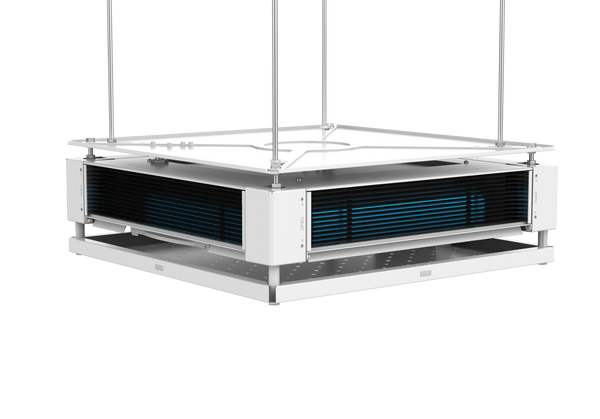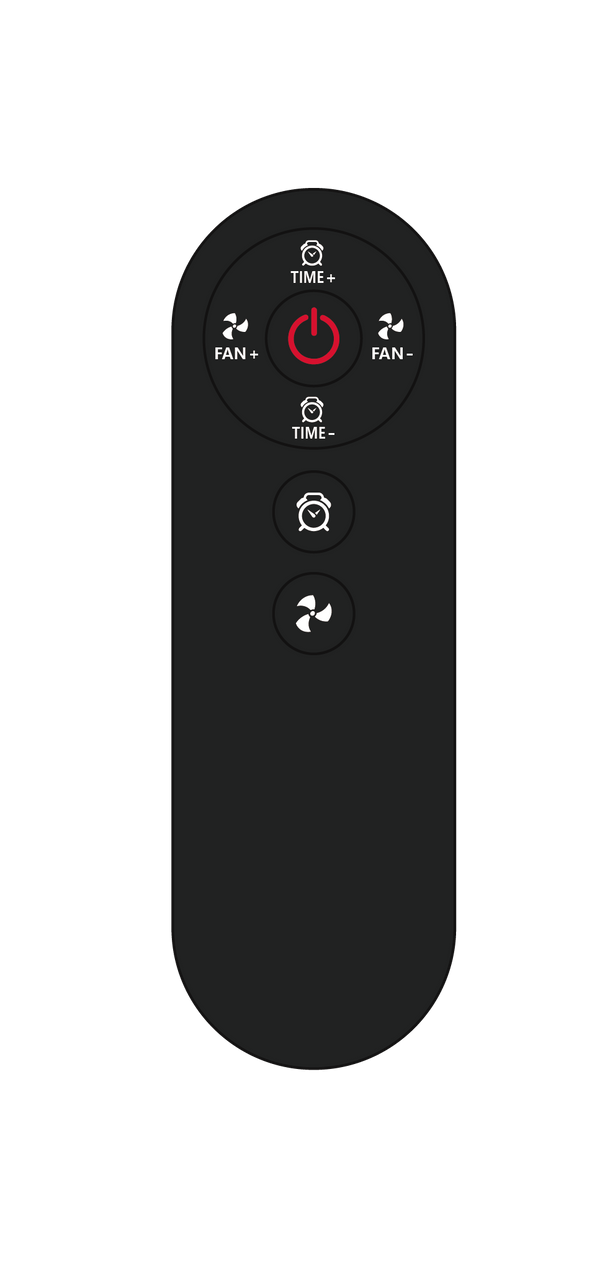 Description
*Now available in Canada, the USA, and internationally
Iris Omni Upper Room reduces germs and bacteria in the air by creating a UVC light zone in the upper part of the room. This zone is above people's heads and out of harm's way. PIR motion sensor automatically shuts off the unit if it detects movement in the UVC's range. Iris Omni circulates the air in through its 4-sided inlet and out its 4-sided grille, accelerating the speed of air circulation.
For commercial and industrial use.
⚠*Please note: WARNING – UV radiation emitted from this device. Unintended use of the device, or damage to the housing, may result in exposure to ultraviolet radiation. Avoid exposing skin and eyes to ultraviolet radiation; may cause irritation. Read the label and any operating manual before using.
Features

254nm UVC emits into upper air continuously
Emits UVC horizontally across the ceiling effective up to 5m
Clean Air Delivery Rate (CADR) of 270 to 390CFM per device
Fan circulates air to increase efficacy
Aluminum reflector panel inside increases effective UV intensity
Washable filter traps dust to keep the interior clean
4-sided omni-directional light distribution
Benefits
UV-C light reduces airborne germs

Complies with IEC 62471 photobiological standards
Room occupancy and activities can continue below device
Engineered with safety in mind: PIR motion sensor shutoff
Install discreetly on the wall or suspended (above 2.6m)
Low noise output at 40 DB
UVC tubes are easily accessible for replacing and cleaning
Applications
| | | |
| --- | --- | --- |
| Grocery stores | Office | Food processing |
| Manufacturing | Boardroom | Classrooms |
| Retail | Clinical reception | Restaurants |
Specifications
| Parameter | Info |
| --- | --- |
| Dimensions (cm) | 595*595*168mm |
| Input voltage | 100-270V |
| Radiation (1m distance from tube surface) | 100μW/cm² |
| Power  | 150W±10% |
| Tube type | 2G11 |
| UV Tube Quantity | 4x30W |
| Wavelength (nm) | 253.7nm |
| UV Tube Life Span (h) | ≥8000h |
| IK Rating | IK02 |
| IP Rating | IP20 |
| Installation | Ceiling or pendant |
| Reflective Material | Aluminum |
| Noise (1m distance) (DB) (Level 1-3) | 30-50DB |
| Remote control range (m) | ≥3m |
| Infrared sensing range (m) | ≥2m |
| Best ambient working temperature | +5~+40℃ |
| CADR (CFM) (Fan speed 1-3) | 277-394 CFM |