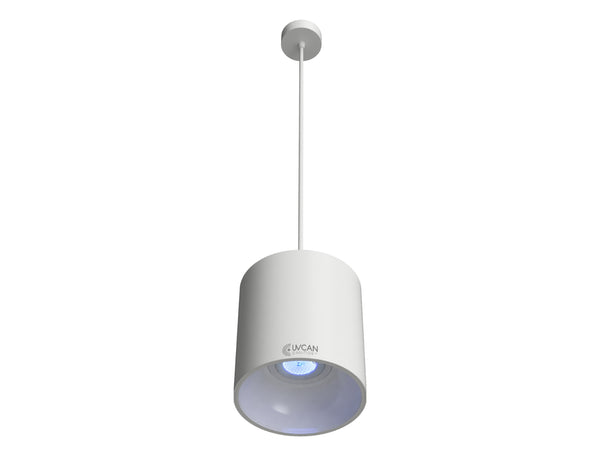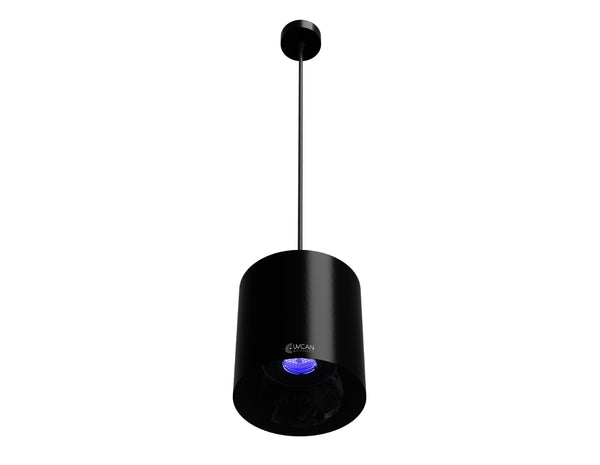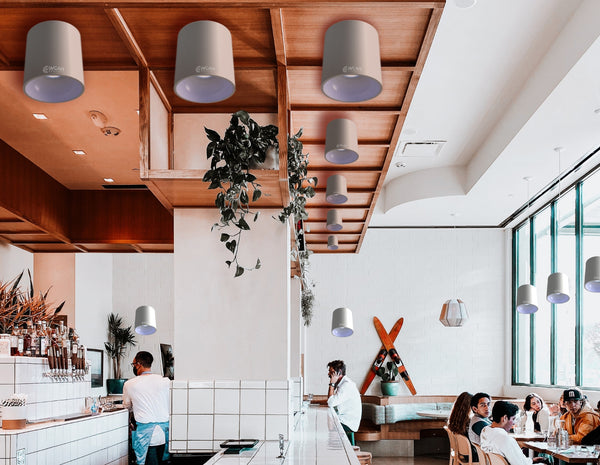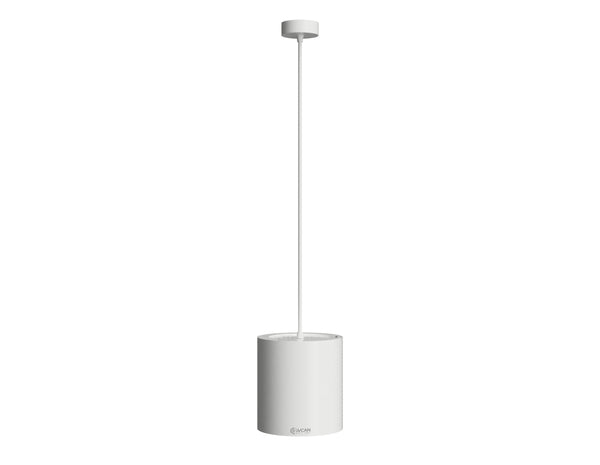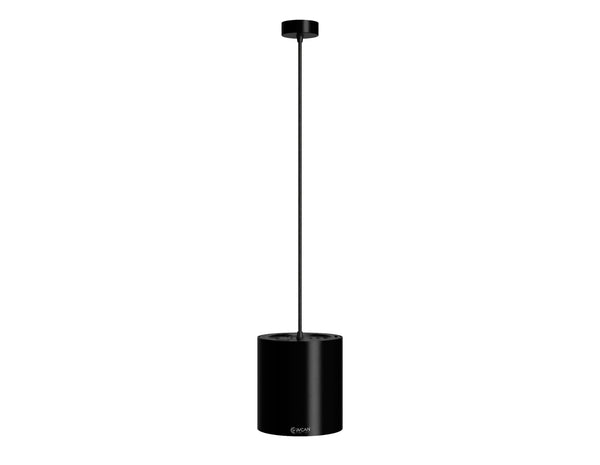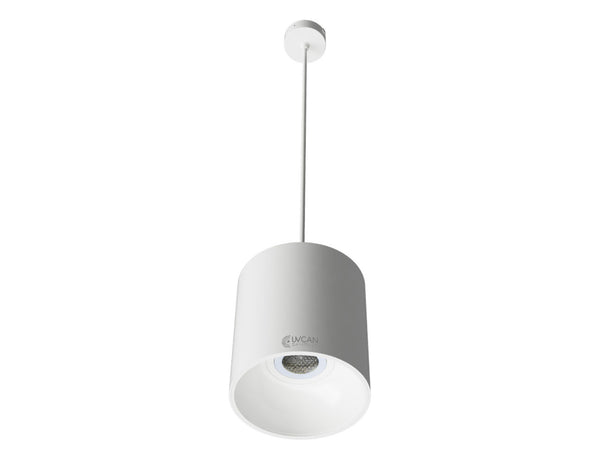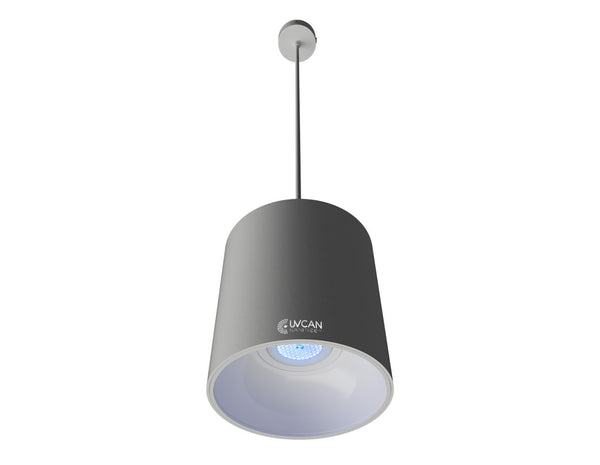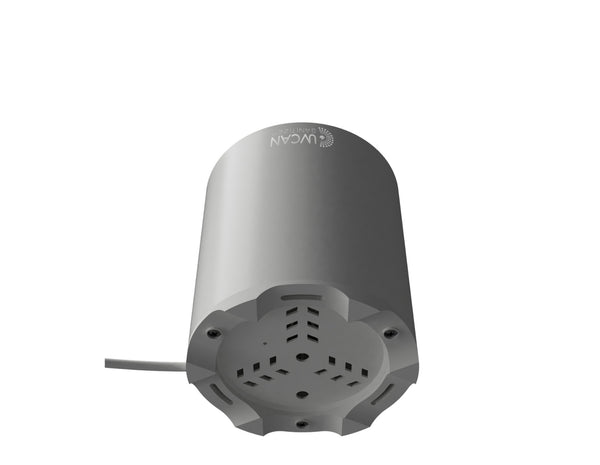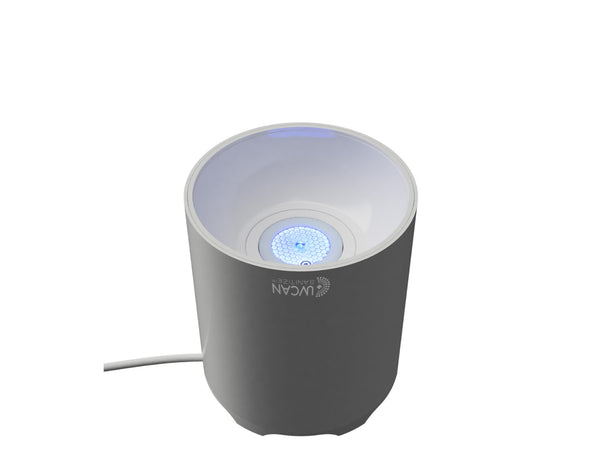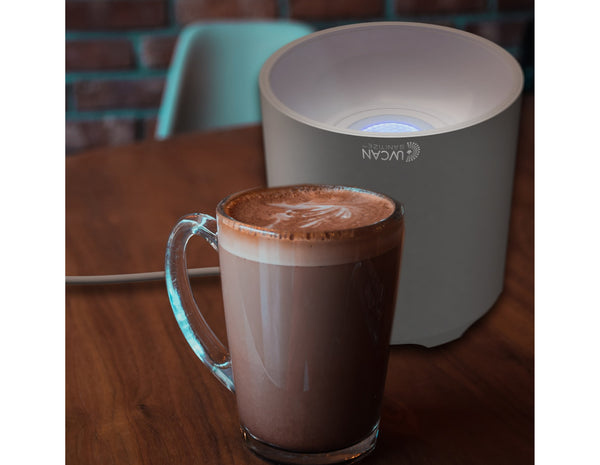 Description
*NOTE: Not available in Canada, Health Canada registration in progress. 
Now you can reduce germs using WISTERIA Far UV Spotlight even in occupied indoor spaces. Conventional UV-C lights (254nm mercury lamps or 260-280nm LEDs) are limited in that they can only be used safely in unoccupied spaces or completely contained with no leakage. Far UV cannot penetrate the active layer of human skin and is adsorbed by the top layer of dead skin cells. The eyes' tear layer works to block Far UV, protecting them. This means that WISTERIA Far UV Spotlight can target air and surfaces even while people are present.
⚠*Please note: WARNING – According to the Photobiological Safety Test IEC/EN62471, humans should not be exposed to 222nm ultraviolet radiation over 22mJ in a day. The time humans can be exposed to 222nm is related to the power of light and distance to the light source. Read the label and any operating manual before using.
Features

Filtered 222nm Far UV light
Targets both air and surfaces in line-of-sight
Install on any level surface or ceiling-suspended
Benefits
Reduces germs continuously even in occupied rooms
Safe for humans and pets when used as intended
Seamlessly blends into a variety of décor styles
Mercury-free for your peace of mind
Applications
| | |
| --- | --- |
| Reception | Boardroom |
| Salon | Restaurant |
| Clinical room | Office |
| Shops | Supermarkets |
Specifications
| Parameter | Info |
| --- | --- |
| Dimensions | D170xL182mm |
| Input Voltage | AC100-240V |
| Frequency | 50/60 ± 10% Hz |
| Power | 15W |
| Wavelength | 222nm |
| UV Lifespan | 6000h |
| Irradiance (at 50cm) | 12.6 μW/cm² |
| Installation | Surfaced mounted / pendant |
| Environment | Indoor |
| Body material | Aluminum |
| Filter | Pure quartz glass |
| Finish colour | White / Black |
| IP Rating | IP 20 |
| Operating temperature | 5° ~ 40° С |
| Warranty | 2 years |